In today's quick Tip Video below, I'm going to show you how to line up the Royal Peacock Stamp Set. I must admit, my eyes just aren't quite what they use to be and even if they were, I'd still use this tip. For the Peacock, it's all about the eyes in the tail feathers. If you get them spot on lined up, you're good to go. Enter the Stamparatus, yep this is the only way to go with this stamp set. Trust me you'll see below, take the muss and fuss out of trying to get it just right and grab the trusty Stamparatus. I sure hope this helps you out as I want you to love the Royal Peacock Stamp Set as much as I do.
Just a friendly reminder that time is running out for you to receive a GRAB BAG valued at $50 from me,
CLICK HERE
for all the details, because everyone loves FREE goodies.
If
you struggle with a task or organization in your craft room, I'm here to
help. Simply drop me a comment below
with the area you would like assistance in and I'll see if I can't help you out
in a future Tip Video Post 🙂
You
can purchase all of the supplies used for the above project by clicking on the
product images below ↓ THANK YOU for your support as I truly appreciate your
business, hugs.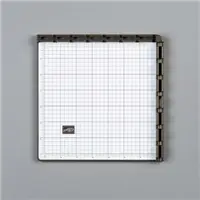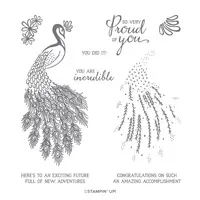 Holly Pederson was the creator of My June Customer Appreciation PDF. This month's PDF is all about the little ones in our lives. This PDF includes all the instructions to create 6 baby cards, and an adorable Baby Gift Bag as well.
All
orders of $40.00 or more
BEFORE tax
and shipping
placed on my
online store with the Hostess Code

JGPC39FY
will be qualified to receive
the above PDF.
Please remember,
you MUST enter the HOSTESS CODE above to receive the PDF 🙂
If your order is over $150
DO NOT
enter the hostess code and you will get all
the stamping rewards and I will send you the PDF as well. All qualified orders will receive the PDF email from me within 48 hours from the time the qualified order is placed.
CLICK HERE to shop with me anytime.