Hi Guys,
Do you remember me telling you to hold on to those scraps of leftover Cling from putting your labels on your Cling Stamp Sets. Well, I'm happy to share with you today, that you can now purchase the Cling Adhesive Sheets that are pre-cut in strips for you. If you have a lot of old stamp sets that you would like to convert, be it wood sets or the old Clear red rubber sets you'll be happy to watch today's tip. Trust me, take a little time up front and stay calm in the future, you'll be glad you did.
You can watch the tip video below ↓ or by CLICKING HERE:
Do you struggle with something in your craft room?
If you struggle with a task or organization in your craft room, I'm here to help. Simply drop me a comment below with the area you would like assistance in and I'll see if I can't help you out in a future Tip Video Post 🙂
Are you wondering how you can add these supplies to your craft room stash?
You can purchase all of the supplies used for the above project by clicking on the product images below ↓ Or you can click ADD ALL to Cart, this will add all the supplies to your shopping cart. Then you can remove the items you do not need. The ADD ALL to Cart Option makes it easier and you will not have to go back and forth to my page. Don't forget to EDIT your cart as needed. If you need additional items, you can also click continue shopping and add them to your order as well.

THANK YOU for your support as I truly appreciate your business, hugs.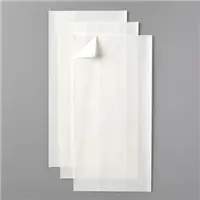 July Customer Appreciation PDF
This months Customer Appreciation PDF was designed by two of my teammates, Tina Gardner and LeAnn Skinner and it focuses on Summer Sunflowers and back to school. These ladies did an awesome job on their creations as you can see. The dog days of summer are upon us and spending time recreating these lovely projects in an air conditioned craft room may be just what the Doctor ordered. This months PDF includes 8 unique card creations and a design for a framed piece of art as well.
I love giving back to all who choose to purchase their Stampin'Up! items through me and My Monthly Customer Appreciation PDF is one of the ways I can share my love to you. All orders of $40 or more BEFORE tax and shipping placed on My ON-Line Store with the Hostess Code 3CVBXJHT will be qualified to receive the above PDF. Please remember, you MUST enter the HOSTESS CODE above to receive the PDF 🙂 If your order is over $150, DO NOT enter the Hostess Code and you will receive all of the Stampin' Rewards (FREE PRODUCTS) and I will send you the PDF as well. All qualified orders will receive the PDF email from me within 48 hours from the time the qualified order is placed.