Hi Guys,
In today's tip video below I'll show you how you can get an inlaid stamped image using an embossing folder as I did on the Winter Woods Merry Christmas Card below. If you missed my Crafting Till the Cows Come Home FB Live Video for this creation you can check it out by CLICKING HERE.
You can use this technique on so many embossing folders, just make sure the image you are stamping to be inlaid is a larger image as they seem to work better.
I'm giving you all types of angles of this card as I want you to see just how beautiful these creations can be and might I add this is a simple technique as well. So keep on scrolling to find out how.
You can watch the tip video below ↓ or by CLICKING HERE:
Do you struggle with something in your craft room?
If you struggle with a task or organization in your craft room, I'm here to help. Simply drop me a comment below with the area you would like assistance in and I'll see if I can't help you out in a future Tip Video Post 🙂
Are you wondering how you can add these supplies to your craft room stash?
You can purchase all of the supplies used for the above project by clicking on the product images below ↓ Or you can click ADD ALL to Cart, this will add all the supplies to your shopping cart. Then you can remove the items you do not need. The ADD ALL to Cart Option makes it easier and you will not have to go back and forth to my page. Don't forget to EDIT your cart as needed. If you need additional items, you can also click continue shopping and add them to your order as well.

THANK YOU for your support as I truly appreciate your business, hugs.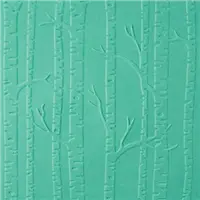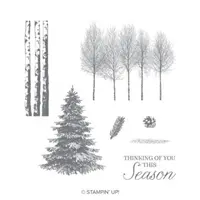 August Customer Appreciation
This months Customer Appreciation PDF was designed by my teammate Brenda Ubben, and showcases the Birds & Branches Bundle (which includes the Birds & Branches Stamp Set and the Birds and More Dies) and the Many Mates Bundle (which includes the Many Mates Stamp Set and the Many Medallions Dies). This PDF features 7 cards for all occasions and an adorable organizational storage book for your cards as well. What a beautiful array of cards and who doesn't love to be organized.
I love giving back to all who choose to purchase their Stampin'Up! items through me and My Monthly Customer Appreciation PDF is one of the ways I can share my love to you. All orders of $40 or more BEFORE tax and shipping placed on My ON-Line Store with the Hostess Code 76ZTPMZV will be qualified to receive the above PDF. Please remember, you MUST enter the HOSTESS CODE above to receive the PDF ? If your order is over $150, DO NOT enter the Hostess Code and you will receive all of the Stampin' Rewards (FREE PRODUCTS) and I will send you the PDF as well. All qualified orders will receive the PDF email from me within 48 hours from the time the qualified order is placed.
What is a PDF?
A PDF is a project download file that I send by email to everyone that places a qualifying order and enters the current months Hostess Code. The File contains pictures, supplies and most importantly all the details and measurements for the projects pictured above. The File can be printed if you wish to have a hard copy or can be viewed from your device.
Just a friendly reminder that in addition to My Customer Appreciation PDF each month you can also earn FREE STAMP SETS too. CLICK HERE to get all the details about My CUSTOMER LOYALTY PROGRAM and start tracking your Hay Bales NOW, if you aren't already. I love rewarding my customers as you can see ?